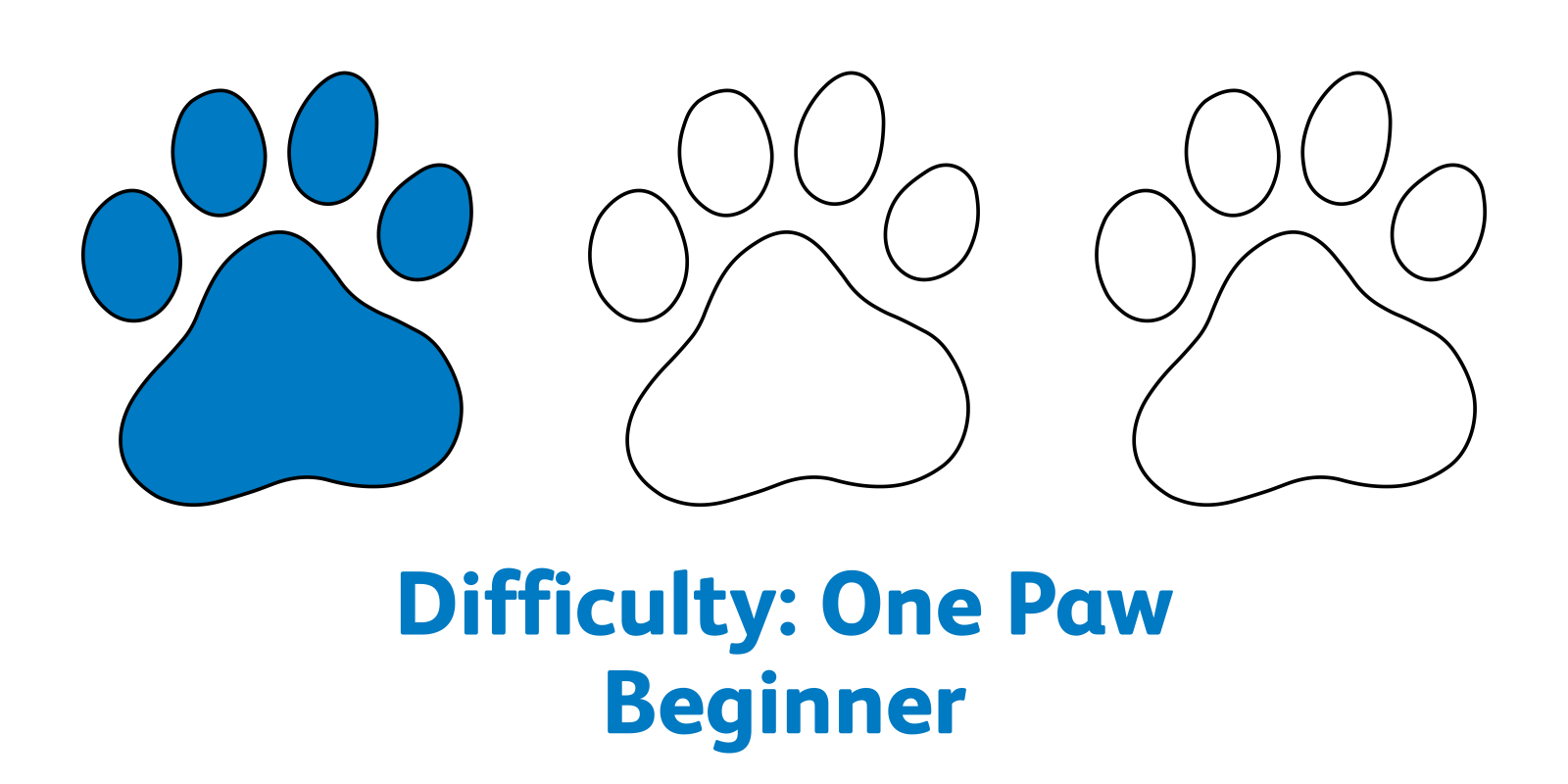 This is both a self-directed play and foraging toy that allows your companion animal to express some of their natural behaviour while keeping themselves entertained!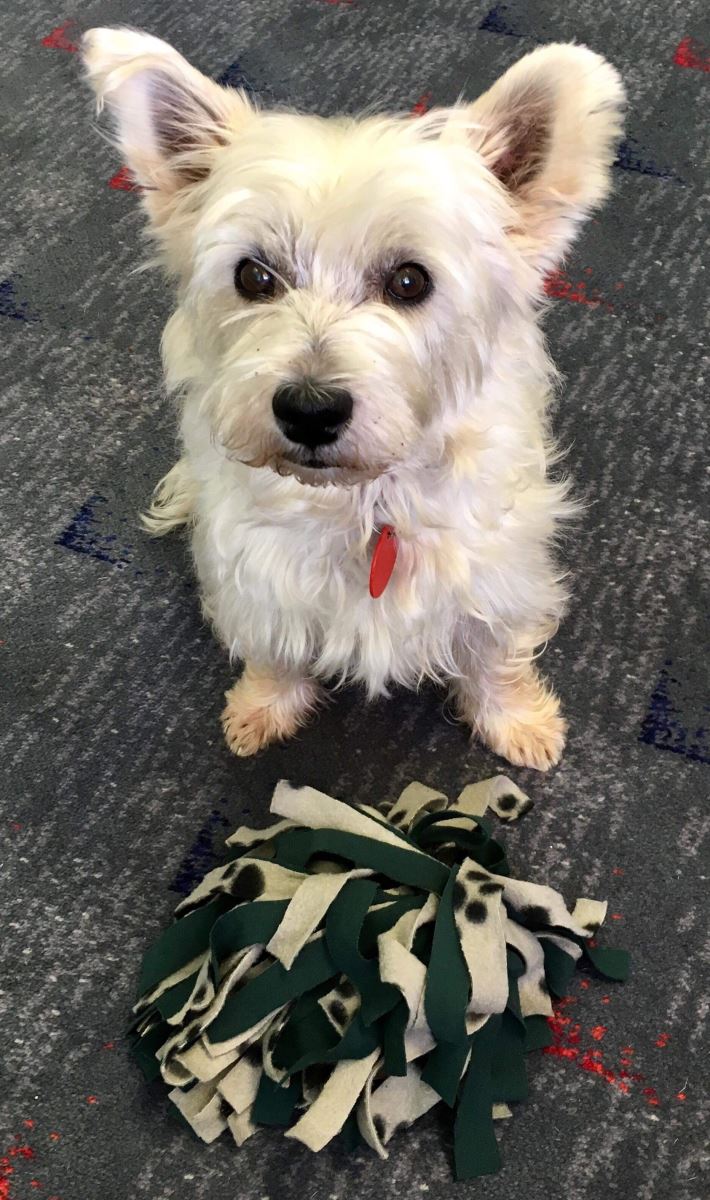 Materials Needed:
Fabric (fleece or flannelette sheet)
Scissors
Ruler
Permanent or fabric marker
Cable tie/string
Instructions:
Cut two strips of fabric approximately 30cm x 90cm and place one on top of the other. You can change the size of the snuffle ball by using more or less fabric.
Cut strips along both length of the fabric leaving a space in the middle, about the size of a ruler. You can use a marker and measure the strips or you can measure by eye!
Once both sides are cut into strips, roll the fabric up as tightly as possible along the middle.
Next, tightly secure the middle with a cable tie or string.
Cut the end of the cable tie and tie knots along the middle to cover the exposed plastic. This will help keep your dog safe! If your dog enjoys chewing, string might be a better option.
Shake out, pull into shape, and then you have your snuffle ball!