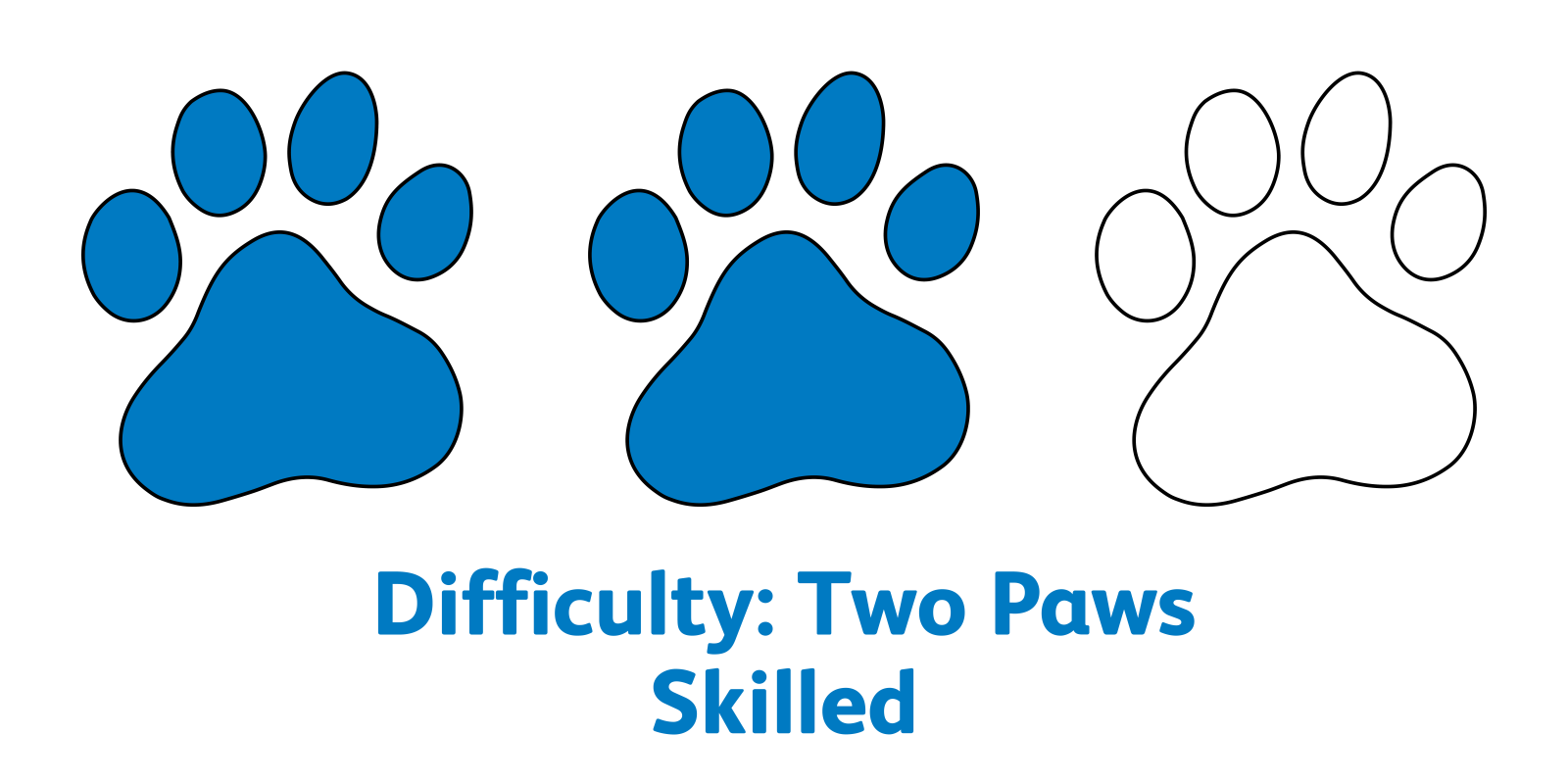 By sprinkling kibble/treats in a Snuffle Mat, an exciting treasure hunt is created for your dog. Snuffle Mats help keep their mind busy while exercising their impressive sniffing abilities!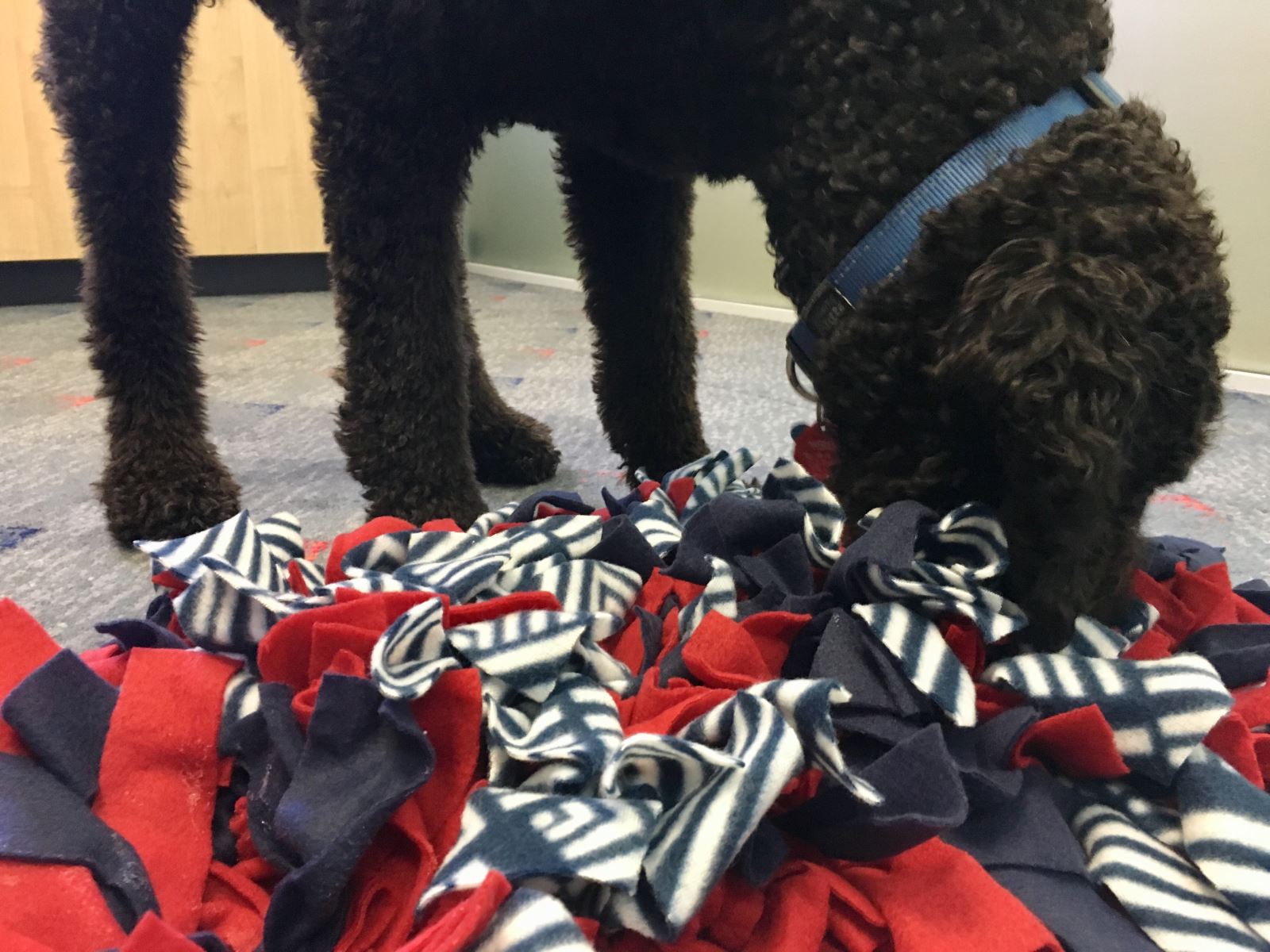 Remember to ask your parent's or guardian's permission before making these toys or giving them to your own companion animals to play with. Dogs and puppies should always be supervised when playing with this toy.
Parents: It is your responsibility to ensure that this project and this toy are appropriate for your child and your companion animal(s).
Equipment needed:
Rubber mat with holes, max. size approx. 40 cm x 60 cm (can be found at Bunnings Warehouse). Smaller mats can be used for cats, rabbits, guinea pigs, and smaller dogs!
5 + thin fleece blankets. You can also contact our Volunteer Coordinators and they can supply you with blankets or flannelette sheets/pillow cases, which will work just as well.
Scissors
Ruler
Instructions:
Begin by cutting the fleece into strips, approx. 4-5 cm wide x 25-30cm cm long. These don't need to be perfect and varying lengths can be fun for companion animals!
Thread the material through the bottom of the first two holes in the first row so the ends are pointing up. Secure the material by tying a single knot.
Continue this pattern along all of the rows of the mat. Remember to rest your hands as needed!
Once finished, go back and tie knots diagonally in each direction to fill any gaps. Mix up colours as you wish!